Album of Van, Nhan Pham
Sent: Saturday, January 13, 2007 1:37 AM

Jones

I send to you and your family my best wish from my heart.

Sorry I haven't written for a while. I hope every things are going well. My computer had break down, I think maybe the water absorbent when typhoon come in. But now all is OK.

I just come back from a Scout Training Camp for four days in West High Land (Ban Me Thuoc province). This camp site is beautifull, but so far from my place, (about over 400 kilometer). I send for you some pictures of this camp site.

My house and my restaurant already fixing before Christmas. Big thank for every thing you do for me and my family. We never forget it.

How about you and your family? I wish the God always bless to you and your family?

About one more month we will have the TET holiday (Luna New Year). To the Vietnamese people Luna New Year is very sacred. This is the time when family members together make food and incence offering on the family altars to commemorate their ancestors and the God. This is also the time for people to visit their neighbours, their friends and relatives. During the first day of TET (This year is 17 FEBRUARY), any visitor who is the first visitor to one's house to offer Tet greeting would be considered as the first visitor for the year. They belie their good or bad luck would have a strong effect on the house owner's business success for the coming year. TET days are always regarded as a perfect time for people to enjoy traditional food such as "banh chung" (you can see in any Vietnamese community in America), a square-shaped sticky rice cake, the fragrance of which alone could strongly provoke one's sense of nostalgia for TET.

I remember the TET 1969 in TAN AN, before I go home for Tet, but no had money, and Fred O. Wheeler open my black beret for every body to subseribe for me. After that, I have over $100 for Tet.

Now, I very like you stay here with us in TET for big drunk and do some stupid thing.

Goodbye my old Ranger.

Your old friend

Nhan

<![if !vml]><![endif]>

<![if !vml]><![endif]>

<![if !vml]><![endif]>
| | |
| --- | --- |
| | |
| | |
| --- | --- |
| | |
| | |
| --- | --- |
| | |
| | |
| --- | --- |
| | |
Bill and all . . .
I show you some new picture of my latest Boy Scout outing for camping. Hilan Jones, you can choice and to post them on his website if you want.
We have 5 groovy days in Phan Thiet. We have do some Campcraft, Campfire, Camp games, Wide games, Night games, Country games, Swimming, Water activities . . . it is very joyful. And this time, we award for somebody the Wood Badger (International Scoutmaster Certificate) after they learn and training and running a scout troop for long time.
Please all you to pray for me have knowledge and enthusiasm and health for to lead young children go on right ways.
I will go to Thailand in Jul 24th .
Your old Ranger Mercenary.
I send for you some more picture of my group when they training climbing and rappeling on the mountain by two Australians trainer in yesterday
I just come back from Thailand yesteday. We have 8 days for learning National Trainer Course (NTC) and we teaching for some body Commissioner Wood Badge (CWB) and 2 days go around in Thailand. That why I don't send for you any email few days ago.
Now, l send for you some picture of my trip and l hope it will show you something what l doing in Thailand.
Be well all my good friend. The God bless to you and your family.
| | | |
| --- | --- | --- |
| | | |
I send to you som picture for three days with my Scout group in CHI LINH – VUNG TAU from 1 – 3 September. This will be the last time camping for this Summer, we then get to rest until next Spring.
Your old Ranger and now is Scout Leader
<![if !vml]>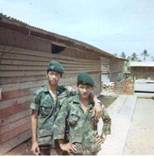 <![endif]>
<![if !vml]>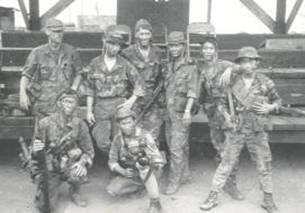 <![endif]>
<![if !vml]>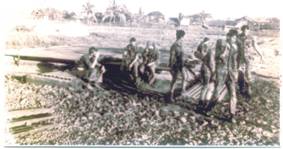 <![endif]><![if !vml]>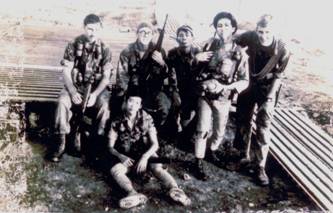 <![endif]>
<![if !vml]>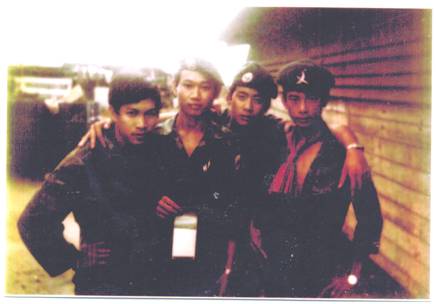 <![endif]>